About Us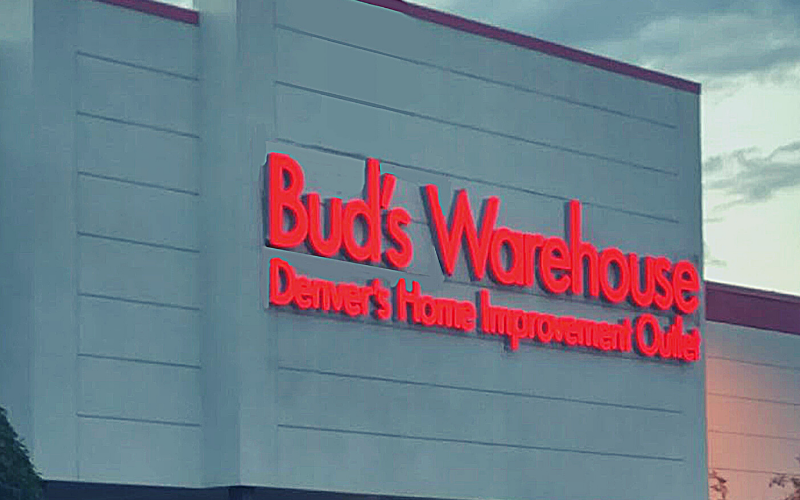 "Where's Bud?"
Hate to tell you this, but there is no Bud. Well, not any one person.
BUD'S stands for Building Unity and Dignity through Service
For 27 years, our non-profit mission is to rebuild lives through our career and life-skill development program for employees. 
As a not-for-profit job-training program, Bud's Warehouse offers over 30,000 sq. ft. of new and antique home improvement supplies – all donated by area contractors, builders, suppliers, and homeowners and all at savings of up to 70% off retail.
Bud's is open six days a week… Monday to Friday, 10 a.m. - 6 p.m.  and Saturday, 9 a.m. to 6 p.m.
Some people ask if we are still off I-70?  We say..."Where have you been?"  We moved in 2015 to Aurora!  Come see us!   We now reside at 13280 E. Mississippi Ave., Aurora, CO 80012 (just west of I-225 off Mississippi and Potomac)
Bud's is a great place to shop if you are looking to remodel your home with items priced up to 75% off normal retail price. Every day there are new "finds" at Bud's.  Our trucks pick up items everyday and we upload them to the online store that afternoon.   You can find windows, doors, appliances, carpet, granite, paint, lighting, cabinets, flooring, and so much more. If you can't find it today, it may come in tomorrow.
Be sure to fill out a Buddy Card to receive our Daily Update (M-F) emails and be the FIRST to see what is being brought into the store each day.   We also send out a Monthly email for our customers who love a deal to receive a monthly coupon!