Live Edge Studio Project

Welcome to The Live Edge Studio, where craftsmanship meets opportunity! Nestled within the Fremont Makers shop space inside Bud's Warehouse, our job training program offers a unique blend of education and hands-on experience in designing and crafting furniture and home furnishings using live-edge wood materials.
Training That Transforms

: Our comprehensive program, facilitated by Fremont Makers, spans a five-month course designed to introduce participants to the artistry of working with live-edge wood. Selected Bud's Warehouse employees embark on a transformative journey, dedicating 16 hours per week to honing their skills in the wood shop Live Edge Studio. The remaining hours are devoted to contributing to Bud's Warehouse operations, creating a well-rounded training experience.
Crafting Excellence: At Live Edge Studio, we specialize in the use of live-edge wood, defining the untouched and raw periphery of the woodwork. This design approach preserves the authentic characteristics of the tree, including its shape and bark. The resulting furniture pieces and home furnishings showcase the beauty of natural imperfections, creating a design element known as a live edge.
Why Live Edge?

 Live edge furniture isn't just a trend; it's a timeless style that continues to captivate in 2023. The unique appeal of live edge lies in the fact that it is more challenging to mill, requiring a higher level of skill from our production team compared to traditional pieces of lumber. Each live edge slab is one-of-a-kind, making every finished product a work of art.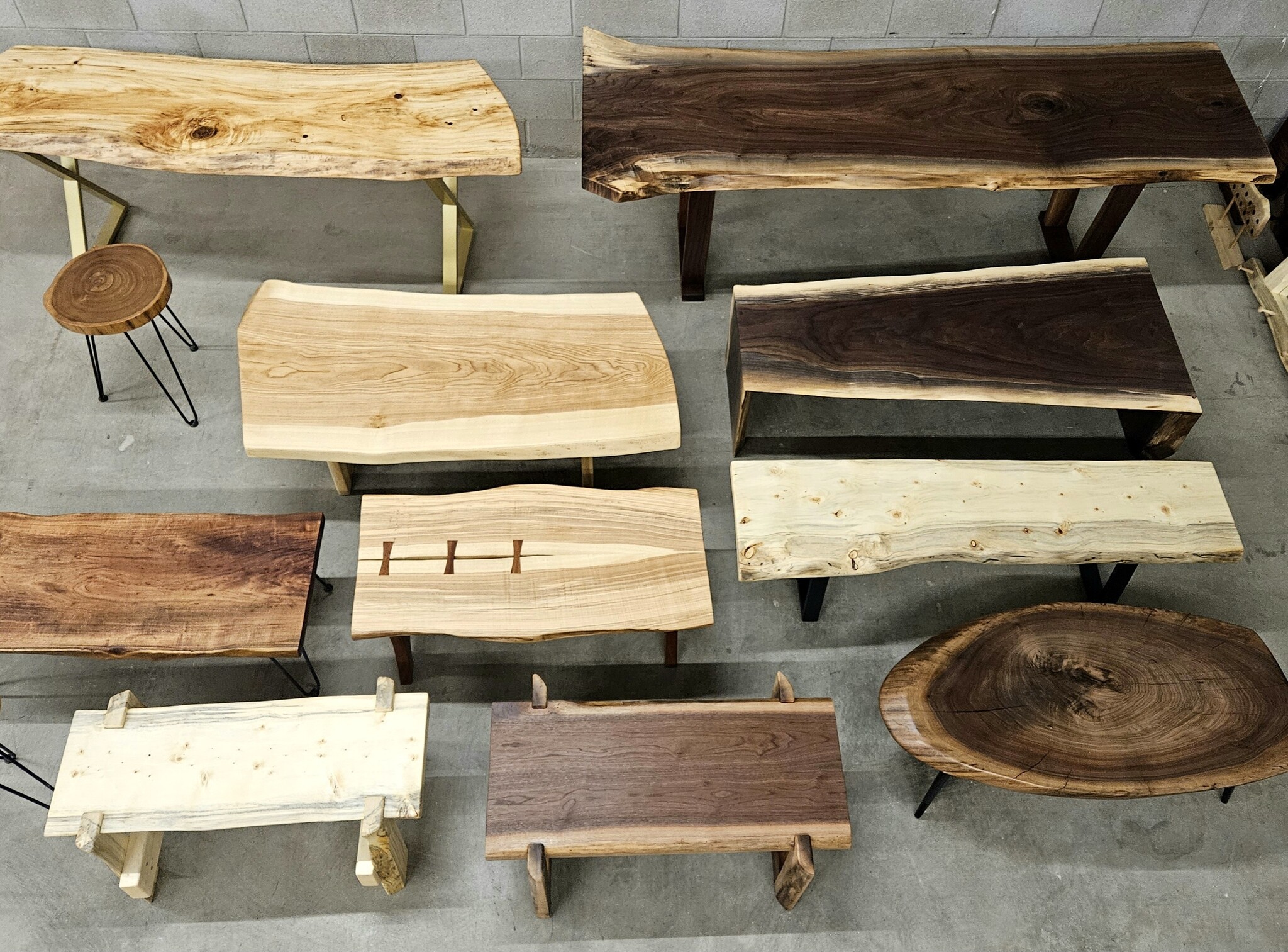 Eco-Friendly Elegance: Beyond its aesthetic allure, live-edge furniture is an eco-friendly choice. By utilizing more, if not all, of the wood for each piece, we minimize waste and contribute to sustainability. Our commitment extends to using materials from responsible sources, such as felled tree trunks and reclaimed timber, ensuring that every creation from Live Edge Studio aligns with environmentally conscious practices.
Investing in the Future: All products crafted during the five-month course are not just beautiful additions to your home; they also serve a greater purpose. Bud's Warehouse markets and sells these unique pieces to fund the ongoing job training efforts at Live Edge Studio. By choosing our live-edge creations, you are investing in craftsmanship and supporting a program that prepares individuals for a rewarding future in the woodworking field.
Discover the beauty of live edge, where tradition meets innovation. Explore our collection, and join us in shaping a sustainable, artistic future through The Live Edge Studio.
**Buds Warehouse Discount Codes are not allowed on Live Edge Furniture